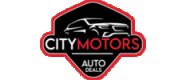 City Motors Ltd. Breakdown Service
Greater Accra
City Motors Limited is an Automobile company that was founded in 2003 in Accra, Ghana. With our long experience in the auto industry (services and car rentals), we guarantee you low prices, excellent service, and a warm smile from our friendly and we ...
View More
AUTO tune Ventures Ltd. Breakdown service
Greater Accra
At AUTO tune Ventures Ltd We are proud of our established reputation and ability to solve some of the most complicated and challenging concerns with today's vehicles. Our success and customer satisfaction ratings are well above the industry avera ...
View More